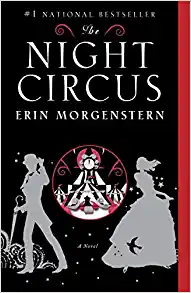 I'm an author and sometimes read fiction to learn from my brothers and sisters in lyric arms. I read The Night Circus because I heard it's a complex story. I like complex.
The Night Circus is a fantasy novel. Fantasy means world building galore, a large cast of characters, and multiple POVs.
The story world and cast of the Night Circus are epic, but turns out, the plot is simple. Two magicians pitch their pupils against each other, using the Night Circus as a stage. The two contestants don't compete and the contest is conflict-free. May the most enduring win.
In order to understand how stories engage readers, it helps to distinguish the eight writing crafts and their respective engagers. Oversimplified, the story's Big Idea engages through inspiration; genre and prose engage through emotions and feelings; narrative, story outline, and scene structure engage through tension and curiosity; characterization engages through empathy; and world building engages through a sense of wonder.
Because of the lightweight plot, the Night Circus captures readers neither through curiosity nor tension. The only question that keeps the reader reading is the question of who will win. The story even lacks a classical climax. Instead of a climactic battle between the two contestants, we get – wait, spoiler alert.
The beginning of the story (25%) introduces the reader to the characters and the Night Circus. The middle of the story (25%-75%) is all about the magical feats of the contestants. These feats enhance or build the circus, meaning the reader experiences literally a world building as the story proceeds.
Most characters of the Night Circus are decorative or background characters that don't contribute to the plot. They are part of world building and – like the story world (the circus) – engage the reader through a sense of wonder.
Most writers bank on tension and curiosity to captivate their readers – blood and tears, twists and turns, and writers neglect them at their own peril. Erin Morgenstern chose to neglect those and wrote a successful story that engages readers almost exclusively with a sense of wonder. She accomplished a true feat that many writers deem not possible.